Mon, November 20th, 2017 - 9:29 am - By Gordon Basichis
EL SEGUNDO, CALIF. (PRWEB) NOVEMBER 15, 2017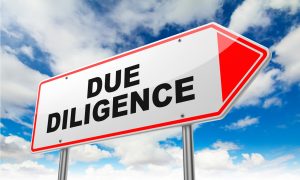 Corra Group will soon offer new background checks designed to enhance any due diligence or investigative program. The new complement of background checks will include social media research and analytical open source intelligence reports pertaining to cyber espionage and cyber-crime, as well as other malicious threats to a corporate entity.
"Corra Group is engaging in dialogue with several partners both domestically and globally to form an even greater complement of searches for due diligence and investigation," said Corra Group Co-Founder, Gordon Basichis. In addition to the reputational and data searches we currently offer, we are seeking to supply services that will further meet the evolving demands of our client who are concerned with threats originating from social media by competitors or unlawful actors.
"Such threats that can be resolved through the open source intelligence products we are seeking to bring online, include brand infringement, false and damaging information about products or entities, and suspicious and illegal activity among corporate principals," said Basichis.
Basichis pointed out that the new complement of background checks will be able to extract vital conventional social media as well as the deep and dark web. He noted that to really understand what threats exist to a company the suspicious client should commit to open source intelligence.
"It is not enough to play around on Google in the hopes you will find illicit or damaging activity," said Basichis. "With our new partners, we will be able to offer solutions to such dangers as corporate fraud, intellectual property theft and forensic analysis of computers and cell phones. We are hoping to have these services online by the first quarter of 2018, and we will be offering this services as part of Corra Global Research."
For the complete press release click on this linkhttp://www.prweb.com/releases/2017/11/prweb14916430.htm