Fri, May 26th, 2017 - 9:37 am - By Gordon Basichis
For all those conducting background checks for employment screening, please take note.
County Courts will be closed on Monday, May 29 for Memorial Day.  Corra Group will also be closed for the Memorial Day Holiday.
Our offices will return to their regular operating schedules on Tuesday, May 30.
Happy Memorial Day!
Tue, May 23rd, 2017 - 11:26 am - By Gordon Basichis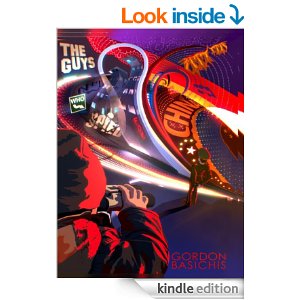 Minstrel's Alley Author, Gordon Basichis, to Write Non-Fiction book as a Follow Up to His Novel, The Guys Who Spied for China
Minstrel's Alley author, Gordon Basichis, and Co-Founder of Corra Group, is writing a non-fiction follow up to his earlier novel, The Guys Who Spied for China. The novel was a Quarter Finalist in the 2009 Amazon Breakthrough Fiction Awards, and is a roman a clef based on Basichis' true experiences, detailing how Chinese Espionage Networks were first discovered in the United States during the early and middle 1980's. Basichis intends for the new book to describe the progress and failures in thwarting Chinese espionage attempts in recent years.
"I'm not the first one to say the United States policy toward China is inconsistent and often erratic," said Basichis. "It is understandable, considering we are in a co-dependent relationship with neither side wanting to ever stretch tensions to the breaking point. At the same time, it has cost this country dearly in stolen technology and real and potential advantages in both the global economy and military superiority.
"The most recent mess is where the New York Times and other media outlets published how cyber breaches and possible Chinese moles all but destroyed American espionage efforts against China. It is a total debacle. It is just devastating. As I can only speculate on how such a breach may have occurred, I also think there is a pressing need for both the President and Congress to reassess its current policy with China and for the Intelligence Community to restructure its operation so that can assure the American public that moving forward oversight is such that it reduces the chance of calamity. And if a breach is discovered, it is quickly remedied."
Basichis indicated that the book he is considering will be non-fiction and will help address the need for a more coherent policy toward China. He noted how the recent Chinese military buildup is based on both homegrown technology and advanced technology stolen from the American Defense Industry.
For the complete press release
Tue, May 23rd, 2017 - 11:21 am - By Gordon Basichis
Corra Group Travels to Europe to Source Background Checks for Employment Screening and Due Diligence
El Segundo, CA (PRWEB)May 23, 2017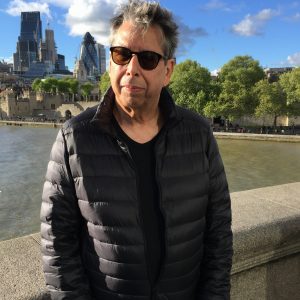 The principals of Corra Group have recently traveled to Europe on an exploratory mission to directly source background checks from international suppliers. The types of searches will further expand Corra Group's comprehensive range of background checks for due diligence, employment screening, and Investigation.
"In an effort to expand and elevate the kinds of International searches we can offer our clients," my business partner, Nick Gustavson and I thought it best to get on a plane and take a look for ourselves," said Corra Group Co-Founder, Gordon Basichis. "We have traveled to a variety of countries, including Italy, Spain, Germany, and the United Kingdom to meet with researchers from these key nations. Our meetings proved incredibly useful and gave us an understanding as to the opportunities and limitations involved with international background checks.
"Of course, we were looking for the staples of our business, international criminal background checks, and international civil background checks, as well as international education verification and international employment verification," said Basichis. "But with an expansion in the global economy and with our clients requesting increasingly the types of searches that will satisfy due diligence, this trip provided an excellent overview."
Basichis pointed out that not only are businesses, both startups and major corporations, establishing a footprint in the major cities of the world, but there is a population shift where people from all over the world are now working for these countries. He noted that the employment staffs in a great many companies are comprised of workers of all nationalities who have migrated to one city or another in search of better opportunity.
"People always say it is a changing world," said Basichis. "But when you see the population shifts along with the rearrangement of the corporate structure and locations in the different cities, you better understand the full scope of the global economy and what doing business in the world will look like five and ten years from now
For the complete press release, please click on this link
Thu, May 18th, 2017 - 11:43 am - By Gordon Basichis
Corra Group is Offering Healthcare Sanctions and Background Checks for Non-Healthcare Businesses Working in Hospitals
El Segundo, California (PRWEB)May 18, 2017
Corra Group is advancing its marketing practices to target IT and tech groups and other businesses that are non-healthcare related but servicing Hospitals and other Medical Facilities. The El Segundo, California based Employment Screening Service is targeting non-healthcare related companies working in the medical industry.
"We want businesses to know that they can come to us for any types of background checks that will help keep them compliant with the standards of the medical industry," said Corra Group Co-Founder, Nick Gustavson. "You don't have to be a directly related medical entity to need the types of background checks that will keep you compliant, allowing your staff to enter hospitals and other medical facilities.
"Compliance standards for medical workers impact a lot of other industries that you normally wouldn't consider," said Gustavson. "Everything from IT and technology workers upgrading a hospitals software to the driver delivering sodas to the commissary have to pass certain types of background checks. Healthcare sanctions searches are one of the most important. Because a medical facility can lose is government funding, its ability to invoice, and can be subjected to a variety of criminal and civil actions if they allow people on the sanctions list to work in their facilities. It is a very big deal."
For the complete press release, please click on this link.