Mon, August 29th, 2016 - 1:05 pm - By Gordon Basichis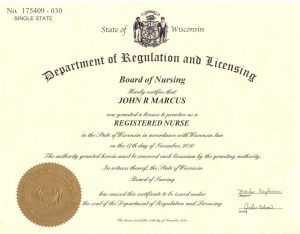 Corra Group now offers a monthly license monitoring service for employers who need to oversee the status of their healthcare professionals so they remain in in good standing with all government and industry mandated compliance mandates. The new service can both verify the license and give notice of any sanctions that would cause it to be revoked or suspended. In addition, a second part of the service would offer employers notice that a license would soon expire.
"We are thrilled to be able to add these two services to our list of background checks we offer to the healthcare industry," said Corra Group Co-Founder, Gordon Basichis. "We realize the monitoring the validity and currency of healthcare licenses is vital to any medical facility or healthcare enterprise. Employees out of compliance can run the risk of the employer incurring significant fines or losing their capability to render government funded services.
"In addition to our usual employment screening components, criminal records checks, education verifications, the healthcare sanctions products, such as the FACIS Level 3, the license monitoring and notification of expiration dates makes our service to the healthcare industry even more comprehensive than before."
For the complete release please click on this link
Tue, August 9th, 2016 - 9:23 am - By Gordon Basichis
Corra Group is preparing to implement the new electronic Chain of Custody Form for its trucking and transportation drivers. The new CCF will allow trucking companies to dispense with the more traditional five-part paper custody and control forms that have been the standard and streamline operations with an online ordering system for DOT mandated drug tests.
"As evidenced on its website, The Department of Transportation, last year, published a Final Rule on April 13, 2015 allowing employers, collectors, laboratories and Medical Review Officers (MROs) to use electronic Custody and Control Forms for their drug testing," said Corra Group Co-Founder, Gordon Basichis. This is a major breakthrough as the electronic CCF collects and transmits the same employer, donor, collector, MRO and specimen information as the traditional paper forms. The eCCF's use an electronic, online process that simplifies the procedure.
"In the past, getting the driver a paper Custody and Control Form could be difficult if the driver was on the road or working remotely," said Basichis. "You had to overnight or snail mail, something costly and deliberate to assure he was DOT compliant went he went in for his drug test. With the online system, you will be able create an electronic CCF and email it to him. Very simple."
Basichis noted that Corra Group is eager to offer the electronic DOT drug testing system as soon as it comes online. He said he was told by Corra Group's partners at Quest Diagnostics that implementation could be expected shortly and that the final phase was assuring that the drug collection sites could accommodate the eCFF form.
For the complete PR Release, click on this link.