Thu, June 30th, 2016 - 3:07 pm - By Gordon Basichis
For those who order background checks for employment screening, please take note that Corra Group will close early, Friday, July 1st for the Holiday Weekend.  Corra Group will be closed Monday July 4th and will reopen Tuesday, July 5th at regular business hours.
We would like to wish everyone a safe and happy Fourth of July Holiday Weekend.
Thu, June 23rd, 2016 - 11:41 am - By Gordon Basichis
With states like New York looking to toughen up its oversight on nurses and healthcare workers, Corra Group is targeting the healthcare industry with a series of background checks that will enable its clients to meet evolving compliance standards. The El Segundo, California based employment screening company will expand its services to hospitals and medical staffing agencies by offering special employment screening packages that are customized to the needs of any medical group.
"The recent article on the June 15th, 2016 Pro Publica site addresses how New York is closing the holes in its system for licensing and disciplining nurses," said Corra Group Co-Founder, Gordon Basichis. "But New York is hardly alone in confronting the disciplinary actions and criminal records among its pool of nurse and other healthcare personnel. It is a serious situation when you are allowing employees with questionable backgrounds to work in the medical and healthcare industry where they are often dealing with the underage or elderly, or people in general in a vulnerable state.
"Corra Group will be expanding its consultancy to apprise clients of the special needs related to the healthcare industry," said Corra Group Co-Founder, Gordon Basichis. "Based on client input, we will then create specific packages that will target the evolving compliance standards for medical groups, hospitals, and staffing and recruiting agencies. We have been working this space for over a decade and as changes occur we are designing our packages to be flexible in meeting any standards."
Basichis pointed out that Corra Group offers a full spectrum of healthcare background checks, including civil and criminal records, education and employment verification and several types of healthcare sanctions searches, including the FACIS Level Three, the industry standard. He noted the company offers healthcare related monitoring services that will automatically keep track on a monthly basis of any disciplinary actions or exclusions levied at an employee.
For the complete press release please click on this link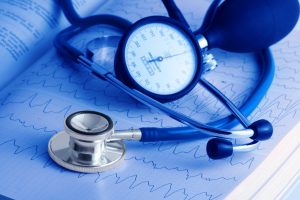 Tue, June 14th, 2016 - 9:55 am - By Gordon Basichis
EL SEGUNDO, CA (PRWEB) JUNE 14, 2016
Corra Group is now offering full integration with the major applicant tracking systems. Integration with the ATS systems will enhance services and provide ease of use for clients conducting background checks as part of their employment screening programs.
"We are able to offer seamless integration with most ATS systems," said Corra Group Co-Founder, Nick Gustavson. "Our easy ATS integration setup enables our clients to move easily from talent recruitment and management to conducting pre-employment background checks on any final candidates.
"Corra Group offers a full range of background checks for pre-employment screening," said Gustavson. We conduct everything from country criminal and federal criminal background checks to international criminal records searches and international education verification. We are in essence a on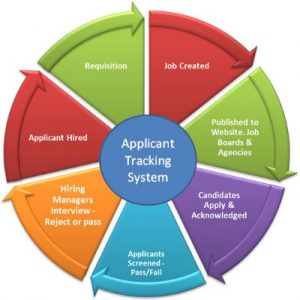 e stop for any background screening requirements."
For the complete press release please click on this link
Fri, June 3rd, 2016 - 11:27 am - By Gordon Basichis
EL SEGUNDO, CA (PRWEB) JUNE 01, 2016
Corra Group is planning to attend the Great American Trucking Show, in Dallas Texas. The GAT runs from August 25th through August 27th, with more than fifty thousand truckers and trucking and transportation related companies attending.
"We are planning to have an exhibitor's table where we can offer the trucking and transportation industry Motor Vehicle Driving Records and other Department of Transportation services," said Corra Group Co-Founder, Gordon Basichis. "Since Corra Group offers to truckers everything from MVRs to DOT compliant employment verifications, criminal background checks, and drug testing and random management services, we see the GAT as a great branding opportunity.
"Our trucking and transportation clients are based everywhere in the nation," said Basichis. "And since the Great American Trucking Show is probably the greatest annual event in the country, it's a great way to put our faces with our names."
Basichis pointed out that the GAT offers all kinds of trucking related exhibits and has training sessions, free healthcare screenings, and a number of music concerts. He noted he sees the GAT as a mix of business and a lot of fun.
For the complete release please click on this link