Tue, March 29th, 2016 - 3:07 pm - By Gordon Basichis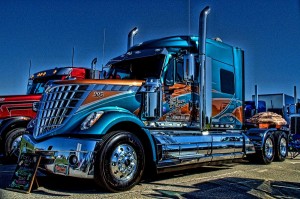 EL SEGUNDO, CA (PRWEB) MARCH 29, 2016
As drug testing facilities move forward with the new electronic drug testing format approved by the Department of Transportation, last April, Corra Group is preparing to provide its trucking and transportation clients with the new DOT approved electronic chain of custody forms. The DOT Amendment will expand its definition of chain of custody forms, or CCF's, to include both paper and electronic forms. This groundbreaking amendment is posted and detailed in the April, 2015 edition of the Federal Register.
"This is great news for trucking companies," said Corra Group Co-Founder, Gordon Basichis. "The electronic CFF's will greatly facilitate a trucking and transportation company in its ability to order drug tests on its drivers to meet the DOT Compliance Mandates."
Basichis pointed out the new DOT Chain of Custody Form will go a long way to eventually replacing the more conventional five-pare CCF that has for decades been used as the necessary documentation for all workplace drug testing, for the end-to-end process of drug test ordering, specimen collection, and the documentation of the final drug testing results. He noted the electronic CCF will convey the same information concerning the employer, donor, collector, Medical Review Officer, and the resulting specimen information.
"Corra Group has long been partnered with Quest Diagnostics for conducting DOT regulated drug testing," said Basichis. "Quest Diagnostics expects that their online electronic interface process will gain approval from the U.S. Department of Health and Human Services National Laboratory Certification Program early in 2016. As soon as approval is granted, Corra Group will be able to offer the new electronic drug testing program to all of its trucking clients.
For the full press release please click on this link
Mon, March 21st, 2016 - 12:11 pm - By Gordon Basichis
For those conducting background checks as part of their employment screening programs, please take note that Corra Group will be closed on Friday, March 25th for Good Friday.  We will reopen again on Monday, March 28th at regular business hours.
We would like to wish all who celebrate a fabulous Easter Weekend.
Mon, March 7th, 2016 - 3:30 pm - By Gordon Basichis
Corra Group is assuring its accounting clients quick turnaround on its Federal Civil Records and Federal Criminal Records background checks. These searches are an essential part of hiring in the financial sector as they are the primary indicator of white collar crimes.
"Corra Group recognizes that the tax season is a short and intense window where accounting firms need to hire extra staff for the huge load of work," said Corra Group Co-Founder, Nick Gustavson. "They need to hire their temporarily workers quickly, but they also need to know that the job applicants have neither criminal records or negative civil rulings that would prove embarrassing to the accounting firm.
"Even temporary accounting employees will be handling sensitive information," said Gustavson. "Chances are they will have access to clients' personal and corporate records, including social security numbers and bank accounts. The last thing our client's need is to discover their hires acted in bad faith on previous occasions. Corra Group can turnaround most federal criminal and civil records the same day or the following day."
Gustavson noted that Corra Group offers a completed range of background checks that can service the accounting and financial industry. He noted that in addition to theCertified and Licensed Professionals Package, clients can add on any number of types of background checks that will offer an even more comprehensive employment screening program.
For the complete release please click on this link