Tue, June 30th, 2015 - 9:00 am - By Gordon Basichis
Corra Group prepares for a new surge in demand for Healthcare related background checks, after the United States Supreme Court upheld what amounts to the heart of the Affordable Care Act, commonly known as Obamacare. As reported in the Washington Post, on June 25th, 2015 as well as in dozens of other venues, the ACA will remain intact. With SCOTUS ruling in favor of the healthcare law, Corra Group is projecting that a now confident healthcare industry will move forward with its hiring practices.
"We have been talking with our clients in healthcare and related industries," said Corra Group Co-Founder, Gordon Basichis. "Because of the uncertainty of the economic picture if the Supreme Court denied the subsidy aspect of the ACA, medical facilities, recruiting groups, and medical supply manufacturers have been reluctant to hire. There has been a wait and see attitude.
"But now with the assurance Obamacare will retain intact as the law of the land, we see our clients starting the employment screening process with their final candidates," said Basichis. "Corra Group is meeting their requirements by providing comprehensivebackground checks that will service the specifically the healthcare industry."
Basichis noted that Corra Group will be providing additional training in tutoring its staff on the specific services required by the healthcare industry. He pointed out that while just about every candidate in the healthcare industry needs to undergo a healthcare sanctions check, there will be added demand for foreign healthcare workers who will be needed to fill the job vacancies in the medical sector.
For the complete release please click on this link
Tue, June 23rd, 2015 - 6:04 am - By Gordon Basichis
Yesterday, I posted one article about how employers are taking their time filling job vacancies.  Here is a more comprehensive report, listing the reasons that employers are reluctant to fill employment positions.
According to Vox…"
This time it's different
That said, at the end of the story, a wolf really does show up. By the same token, survey data of small business owners conducted by the National Federation of Independent Business really does show a recent rise in the number of small business owners who cite "labor quality" as a big problem for their business:
For the complete article click on this link
Mon, June 22nd, 2015 - 9:31 am - By Gordon Basichis
Apparently, there are quite a few jobs that are available in the United States. The job market is bristling, but then the jobs themselves are not being fulfilled.  One article I read cited the following as their three top reasons.   High Taxes, Government Regulations and Red Tape, Poor Quality of Labor.    All issues to make on wonder in what direction the country should be going
According to CNN, the United States has more job openings than in the past fifteen years.  There are some 5.4 million job openings.  But then other articles specify that there are no really qualified candidates to fill them.
According to the article…"Good sign for the economy: More openings will likely lead to more hiring, although it's not always a one-to-one match since some jobs require more skills and experience than what many job seekers have."
Tue, June 9th, 2015 - 11:07 am - By Gordon Basichis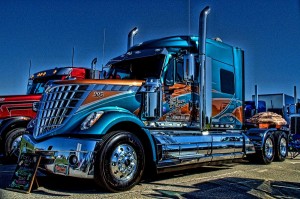 Corra Group is once again ramping up its efforts to assist commercial trucking and transportation compliance requirements as the industry overall shows signs of rebounding after months of a decline. The renewed efforts include providing background checks for new drivers as well as offering its trucking package services for all the Department of Transportation Compliance Mandates.
"According to the April online issue of Journal of Commerce, the trucking industry had been showing a dramatic decline in hiring," said Corra Group Co-Founder, Nick Gustavson. "The industry lost some 6,700 jobs in March but recovered more than a quarter of them in April. In all, hiring in the trucking industry had doubled from 2013 through 2014, going from about 25 thousand jobs to some 46 thousand jobs. This has meant significant competition in the job market, making it tough to find good drivers."
Gustavson pointed out that trucking companies not only need drivers, but they need good drivers. He noted they need drivers with decent safety records, have no substance abuse issues, who will meet DOT compliance standards, and who will show up for the job.
"This is where Corra Group comes in," said Gustavson. "As part of our updates in offering background checks to trucking companies, we are providing Commercial Motor Vehicle Driving Reportsfrom every state in the union. The new driver's license not only include, violations, DUI's, accidents and the like, but also can tell you whether your driver is current with his Medical Certification. The Medical Certification information on the driving record is of major value to employers in this industry.
For the complete press release please click on this link