Mon, August 29th, 2016 - 1:05 pm - By Gordon Basichis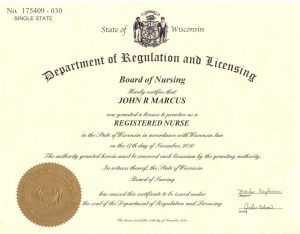 Corra Group now offers a monthly license monitoring service for employers who need to oversee the status of their healthcare professionals so they remain in in good standing with all government and industry mandated compliance mandates. The new service can both verify the license and give notice of any sanctions that would cause it to be revoked or suspended. In addition, a second part of the service would offer employers notice that a license would soon expire.
"We are thrilled to be able to add these two services to our list of background checks we offer to the healthcare industry," said Corra Group Co-Founder, Gordon Basichis. "We realize the monitoring the validity and currency of healthcare licenses is vital to any medical facility or healthcare enterprise. Employees out of compliance can run the risk of the employer incurring significant fines or losing their capability to render government funded services.
"In addition to our usual employment screening components, criminal records checks, education verifications, the healthcare sanctions products, such as the FACIS Level 3, the license monitoring and notification of expiration dates makes our service to the healthcare industry even more comprehensive than before."
For the complete release please click on this link